Charms
List of Charms
Premium Charm
Below is one of the most recommended charms for any class, this will give you some bonus' if you just want some extra survivability in PvE, some also use it in PvP. It can be found on the exchange of the Jade Exchange Girl in Sunstream City [487, 575] or Old Sunstream [201, 62] on a specific lottery. Chances may vary.
Humans
Athans
Etherkin
Hero Losken's Soul Path in Billows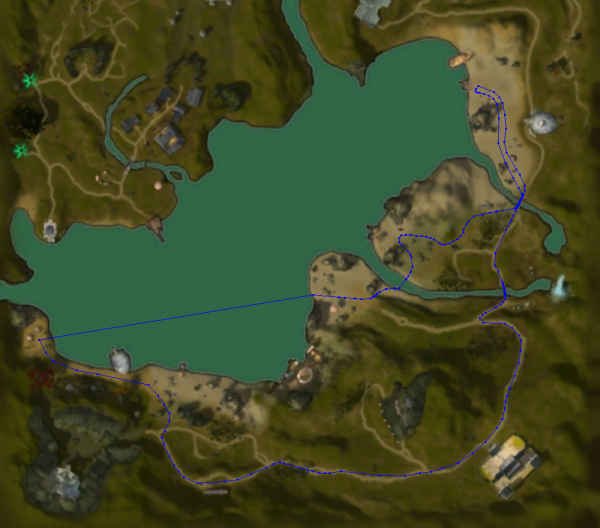 Where and how to get Charm Pieces
Now that we have that hard part of listing and going through the Charms we can get in game, we have to find out how to get the items for said Charms. This is the easier part of the whole process in my honest opinion.
To get the Charm pieces for each Charm you will have to get the Lottos in Sunstream City or Old Sunstream by talking to the Special Ops Agent located to the North West of the spawn in Sunstream City and North in the courter of Old Sunstream. Once you know what you need for each piece, you will have to farm the Elemental Beads.
How to get Elemental Beads for Charm Pieces
Elemental Beads can be found in Beast Lord Tier 3 and above as normal mob drops or from the Forge daily Quest in Archaia and Old Sunstream. Your better bet is to however farm them in BL as the Daily only gives you a chance to get what you need. Not just that, but there is a Velvet Painting exchange in Jadeon where you can exchange your Paintines for Beads and much more.
You can also get two (2) a day that cost you a total of 400 Charity at Tonni in Sunstream under the Exchange Elemental Beads. Which if you calculate correctly is around 20 levels of powerlevelling if you start at level 1.
The Beads that are required for each Charm piece are as follows:
Note: All you need is one of each for each lotto.
Dual Charms
Tao Danush has the recipes to combine two charms into a single item. The recipe requires of a Mixing Stone which you can obtain from Tao Danush himself.
Suos Avatar
Suos Avatar are an lottery-style items that will grant you a charm at random. There is a specific Suos item for each faction which can be obtained from Kui Gon <Instance MSTR> npc in exchange for an Hexagon Charm Wood. This is a list of the charms you can obtain from each faction Suos Avatar: